Announcements & News
We're Hiring! - Tuesday, April 6, 2021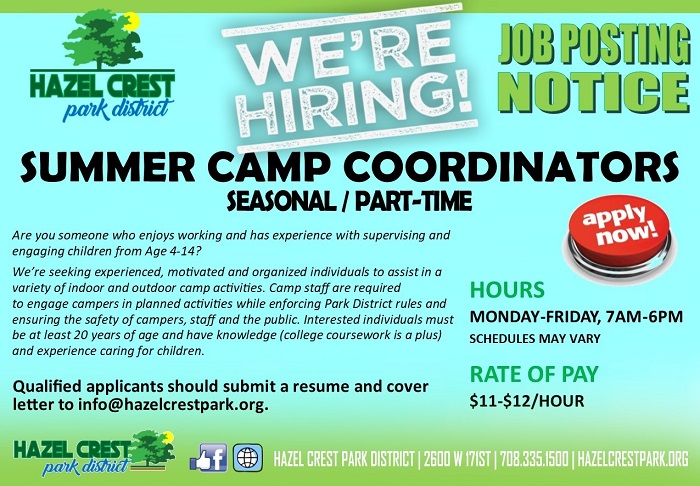 Thunder Baseball 2021 REGISTER ONLINE NOW! - Monday, March 29, 2021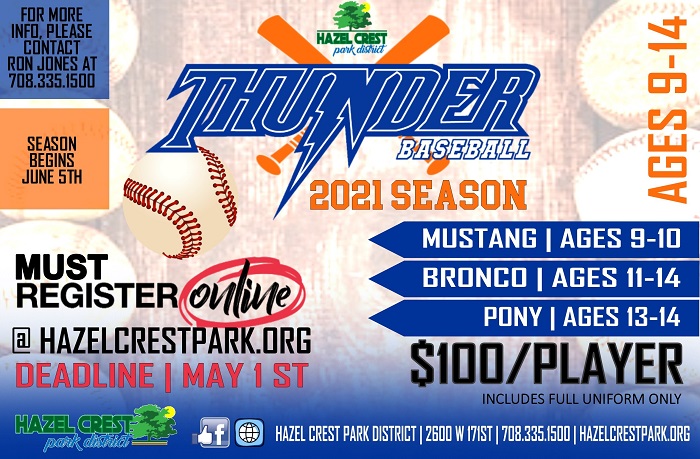 Village of Hazel Crest Journalism Program - Thursday, March 25, 2021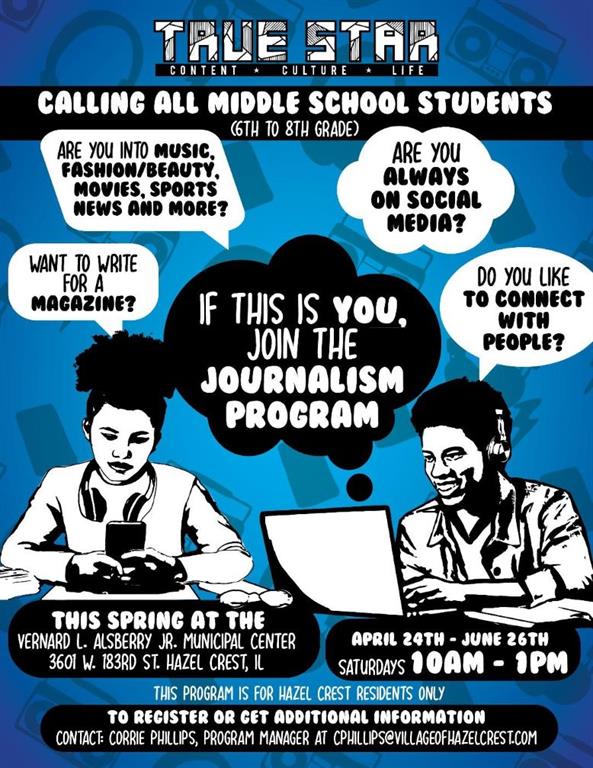 Village of Hazel Crest Needs You! - Tuesday, April 6, 2021
The Village of Hazel Crest Needs Your Help!

We want to know what matters most to you when it comes to protecting the environment and addressing Climate Change. The Village wants to begin initiatives that will make our community safer, healthier, and more sustainable but not without your help. They are asking you to take this very short survey to find out what areas of environmental sustainability you care most about. Upon completion, you will be entered to win 1 of a few gift cards to a local Hazel Crest Business.

So please fill out this brief survey, share our post, and tell your friends and family!