Announcements & News
PARK DISTRICT FACILITIES - Monday, June 29, 2020
PLEASE NOTE THAT ALL PARK DISTRICT FACILITIES INCLUDING THE FITNESS CENTER, REC CENTER AND PLAYGROUNDS REMAIN CLOSED UNTIL FURTHER NOTICE!
ILLINOIS EXECUTIVE ORDER -- PLAYGROUNDS STAY CLOSED!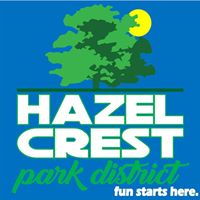 REMEMBER...Per Illinois Executive Order 2020-10, all Park District playgrounds are closed to public use until further notice. Thank you for your cooperation.
Hazel Crest Park District Proposed Budget 2020-2021 - Friday, April 10, 2020
Hazel Crest Park District Proposed 2020-2021
Below is a link to the Fiscal Year 2020-2021 Proposed Budget and Presentation presented to the Board of Commissioners on March 12, 2020.
Families First Coronavirus Response Act - Thursday, March 26, 2020