Announcements & News
WE NEED YOUR IMPORTANT INPUT!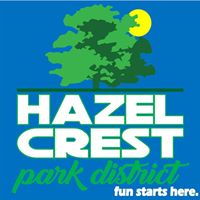 Hello Everyone:
As we begin to evaluate additional phases of opening, we need your important input on key issues. Please take just a few moments of your time to click on the link below to download, complete by double clicking on your response and submit your survey to info@hazelcrestpark.org.
We thank you in advance for your input which will provide necessary information to move forward in opening facilities and programs.
All Park District Board and Staff hope that you and your families are staying well & safe and hope to see you all very soon!


Local Fishing Rules -- Enforced by Illinois Dept. of Natural Resources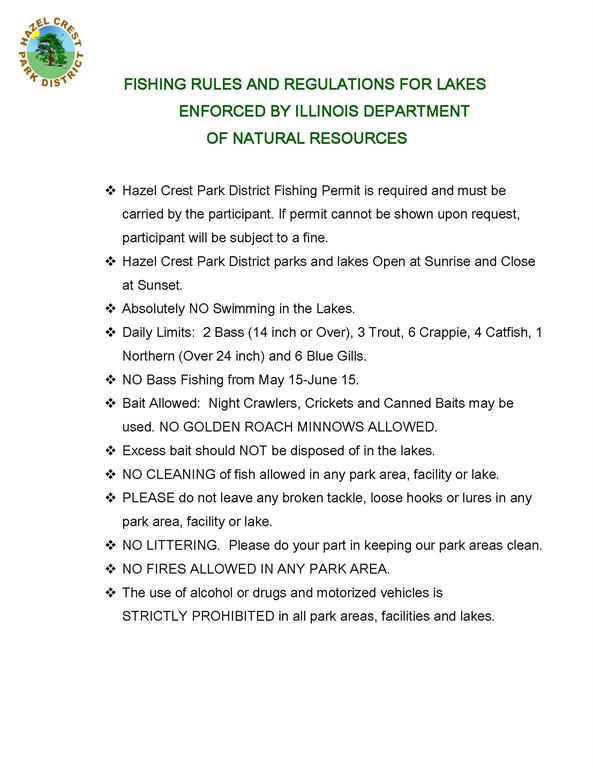 ILLINOIS EXECUTIVE ORDER -- PLAYGROUNDS STAY CLOSED!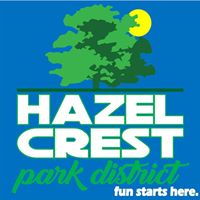 REMEMBER...Per Illinois Executive Order 2020-10, all Park District playgrounds are closed to public use until further notice. Thank you for your cooperation.
Stay At Home Until May 31, 2020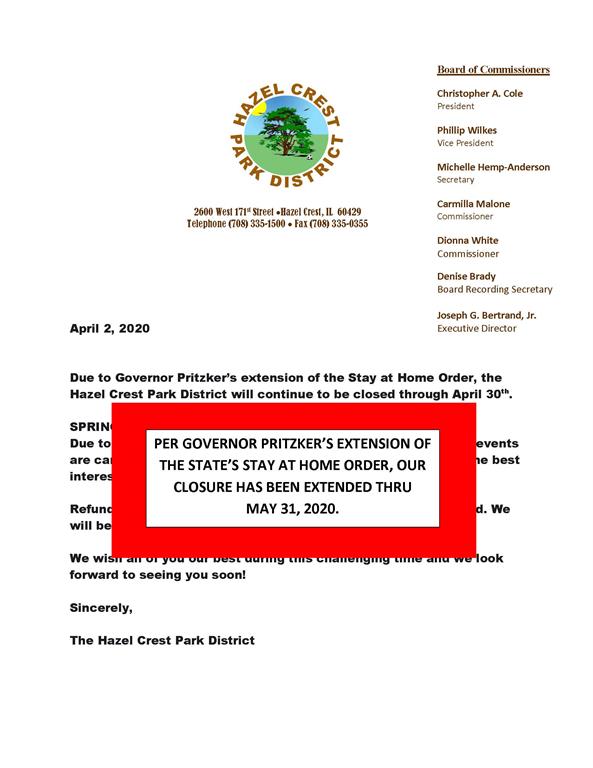 Hazel Crest Park District Proposed Budget 2020-2021 - Friday, April 10, 2020
Hazel Crest Park District Proposed 2020-2021
Below is a link to the Fiscal Year 2020-2021 Proposed Budget and Presentation presented to the Board of Commissioners on March 12, 2020.
Families First Coronavirus Response Act - Thursday, March 26, 2020